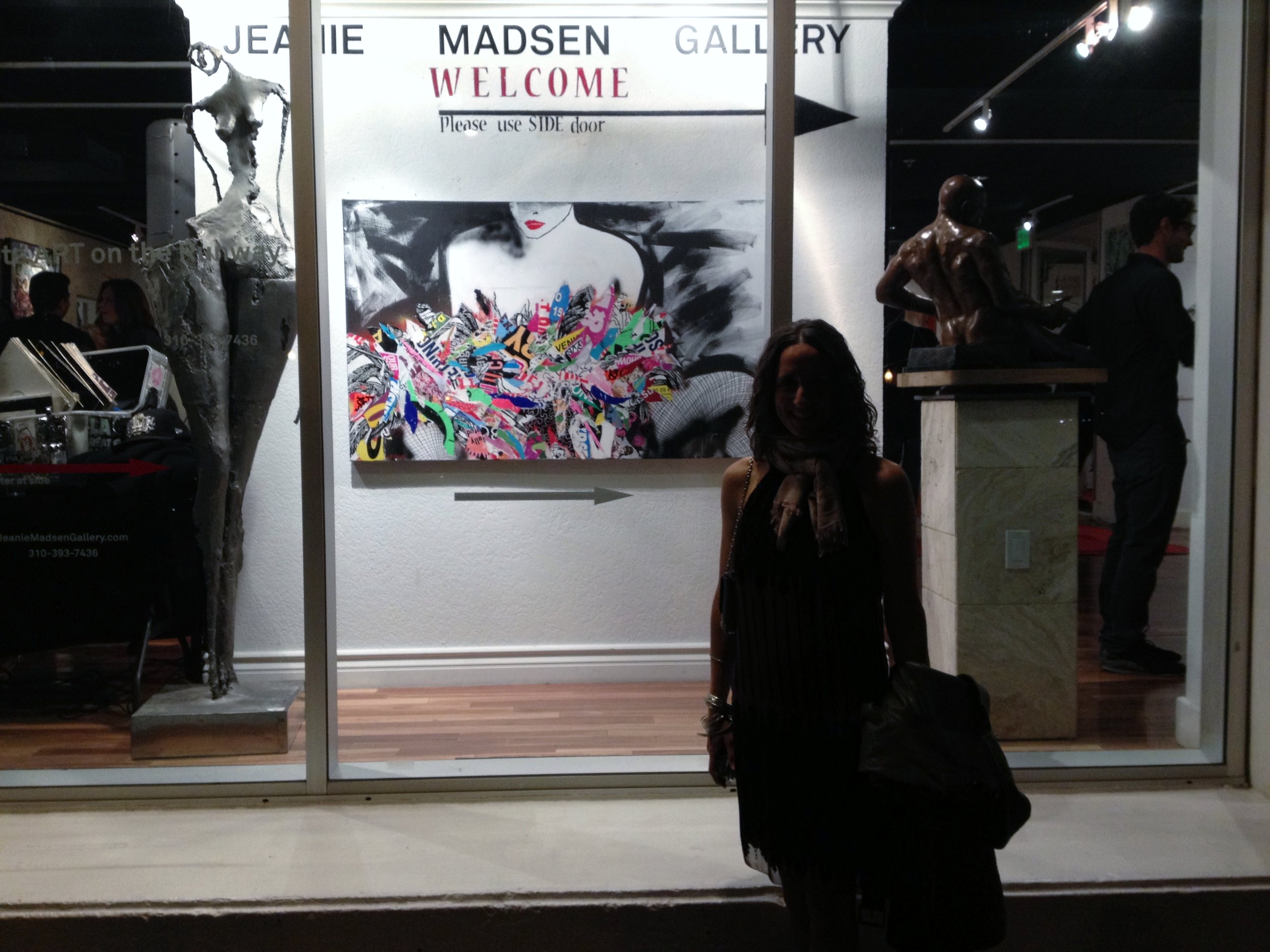 My entrance into the art world ~ Los Angeles, CA
Jeanie Madsen Gallery
After leaving my 15-year teaching career behind in 2012, I began to focus on my multimedia practice in Denver, CO and Dayton, OH.
Danae's Feathers and Fishnets (after Klimt)
I created a body of work and brought my portfolio to Los Angeles in hopes of finding gallery representation.
Jeanie Madsen Gallery
Scoring Areas
Since 2012, I have shown and sold my work nation-wide. A lover of figuration, my work is often inspired by images culled from the fashion world.
Viscose Dress
Ria's Blue Bow (after Klimt)
Can-Can Frills
Fritza of Texas (after Klimt)
Aqua12 at the Aqua Hotel during Art Basel Miami Week
Jeanie Madsen took me and a few other of her artists to Miami Beach, FL to exhibit our work at Aqua Hotel (now Aqua Art Miami) a satellite art fair during Art Basel Miami Week.
Aqua Art Miami 2012
One of the best fairs for emerging art during Miami Art Week.
The Cape Prevails
While at Aqua Art Miami, LC stopped by to say hello.
When I took my portfolio to Culver City's Thinkspace, curator, LC Croskey, gave me a critique and sent me to Jeanie Madsen's Gallery saying that my work belonged in her next show.
The rest is history.
Jeanie Madsen
I owe my entrance into the art world to this woman.
She not only exhibited my work in LA, but also took my work to Miami during Art Basel Miami Week giving me the opportunity to enter the art world in a big way. An experience I will never forget!